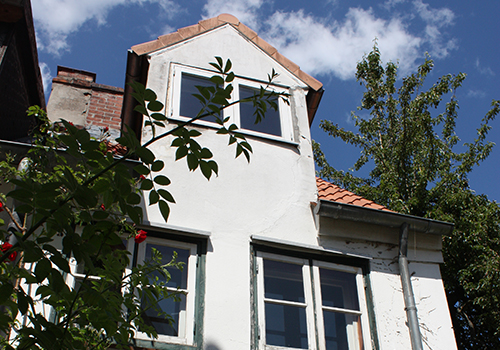 KalandsGang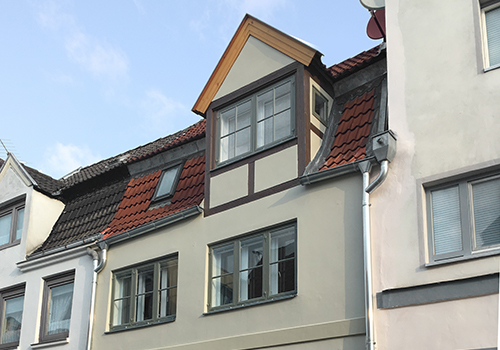 Traufenreihenhaus
Denmark's west coast
KalandsGang

KalandsGang is an example of outstanding development of the Hanseatic city of Lübeck in the 13th to 16th century. Providing three floors of just 42m2, the project transferred the so called "Ganghaus" (backyard house) to this modern apartment with the focus on empowerment and respect for the listed building in the center of the world heritage site. Activating the unknown potentials and showing the layers of more than 600 years was the leading idea of the task.

Traufenreihenhaus

The historic old town island of Lübeck is since 1987 listed as UNESCO worldheritage site. In the northeastern part of the historic artisan quarter, lies the project site of "Traufenreihenhaus", close to the former town walls and harboursides. The renovation was planned according to the preservation of the historical building materials, in contrast with the use of incorrect materials and colour scheme used in the late 1980's work. The colouring of the facade was finalised after a research in the city's archives, through different samples on site.

Denmark's west coast

Denmark's west coast is an outstanding example of local architecture, traditional craftsmanship and use of natural materials. The project's aim is to transform the listed building from an old countryside house into a modern family house with the possibility of private farming for the owners. The project is currently in process, and a proposal will be presented to the client very soon.